LINCOLN – The fans are fed up and they're not shy about telling the head coach.
Fred Hoiberg faced questions about his strategy, Nebraska's future and his professional status on his radio show Monday night. They started with the first caller, who said he hadn't missed a Husker basketball game in 40 years.
"I'm done, sir," the caller said. "You're between 20 and 62, so when do you realize it's not working? I hurt, you hurt, the fans hurt. Man to man, coach to fan, can you tell me how you could justify still being here? »
Hoiberg tried. He explained that his first slate was put together in a short time, his second was derailed due to COVID-19 and this one was delayed by injuries to Trey McGowens and Wilhelm Breidenbach.
But Hoiberg understands the fans' frustration. He called Saturday's resounding loss to Northwestern one of the most frustrating losses he has suffered. The Huskers encountered adversity early and "never recovered," which hurt the alumni weekend even more.
But help is coming. Hoiberg cited the Huskers' recruiting class of 2022 as cause for hope. The 2021 squad has eight games left to change fans' minds – Hoiberg said he's confident the Huskers won't put on another performance like Saturday's this season.
And while morale was low over the weekend, Hoiberg remains determined to make Nebraska a winner.
"I appreciate your appeal, I appreciate the passion," Hoiberg said. "But I can promise you that there's no one in this world who's more frustrated than me right now with where things are. I'm going to do whatever I can to make it through. »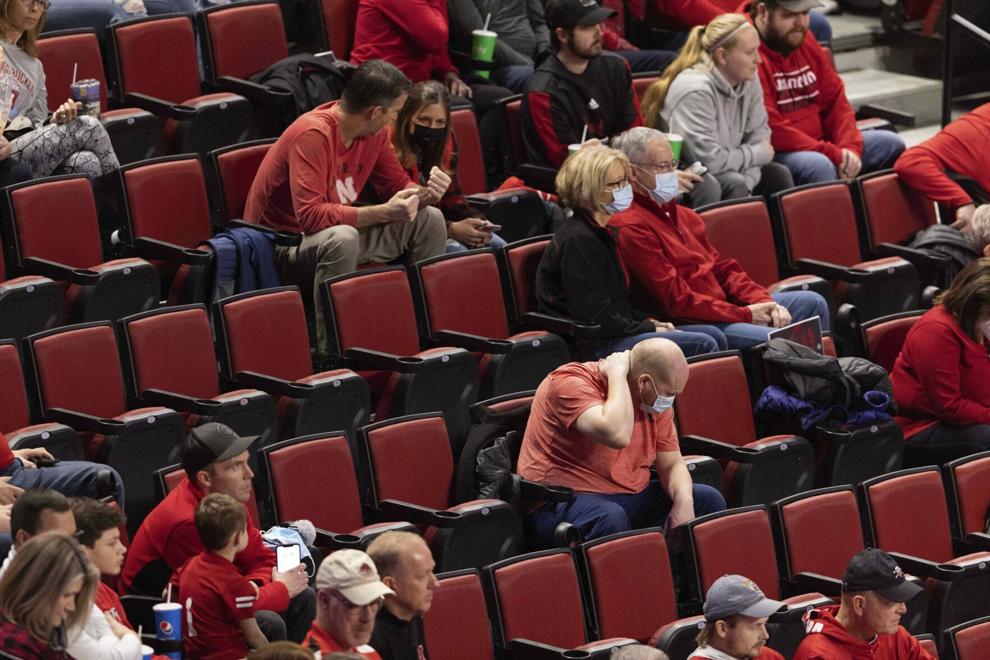 Hoiberg's second visitor had more biting questions: Why was Keisei Tominaga playing on Trey McGowens on late defensive possessions against Michigan? What will Nebraska do to adjust an offensive approach that hasn't led to wins, especially when the roster risks losing several key elements again?
Again, Hoiberg responded. Tominaga played McGowens because he helped Nebraska regain the lead in the second half in Ann Arbor. Nebraska changed their approach this season because their performance on the field didn't match Hoiberg's preseason vision.
"At the start of the season we couldn't throw (the ball) into the ocean," Hoiberg said.
As for the future, "it all depends on who comes back," Hoiberg said. Several Huskers have decisions to make about their future this offseason, and Hoiberg will tailor his plan to his players.
"Moving forward, we're going to look at everything in terms of what we have back and what our roster looks like," Hoiberg said. "Then we will put the system in place, work on it over the summer and obviously try to be much better."
Hoiberg also addressed Nebraska's shortcomings with state rookies on Monday. Nebraska has hosted key players from the state on official visits, but the Huskers haven't landed them.
"I think the biggest thing we have to do is start winning," Hoiberg said.
Hoiberg said it's hard to introduce Nebraska to players considering "blue blood" schools when the Huskers are losing like they were. NU competed for talent against schools like Gonzaga and Wisconsin — "some of the best programs in the country," Hoiberg said.
He believes Nebraska has established a good relationship with the next wave of recruits in the state. Now the Huskers need to win so those prospects can watch Nebraska the way Hoiberg watched Iowa State growing up in Ames.
"It was a big thrill to play in front of the people who have supported me all my life," Hoiberg said. "The most important thing for us is that we need to get things done and hopefully bring in some of these top players."
Photos: Nebraska Men's Basketball hosts Northwestern