At 7:45 p.m. on December 16, 1931, a Victorian community gathered in their finest formal attire with great impatience at the Corowa Literary Institute Hall.
They were there for the very first radio show of the new radio transmitter.
It was the birth of 2CO – a relay station for broadcasts from Melbourne and Sydney.
This relay station would grow to become ABC Goulburn Murray.
It was a great moment for many regional areas because of the large area to be served. The Corowa transmitter was the most powerful in the southern hemisphere at this time, and more than twice as powerful as any other transmitter in Australia.
The opening ceremony at the Literary Institute welcomed dignitaries and personalities from the region.
But the people who didn't quite make it through also got a chance to join in on the fun.
"They set up special loudspeakers so that whatever was happening in the Literary Institute was relayed to the southern grounds where the public could participate," said Lesley New of the Federation Museum in Corowa.
"They also installed a radio in the music room, which is now the museum, and the public could also be there and listen to everything that was going on in the official debates, then dance until 2 am!"
Six months on the ABC was officially formed and 2CO entered the fold.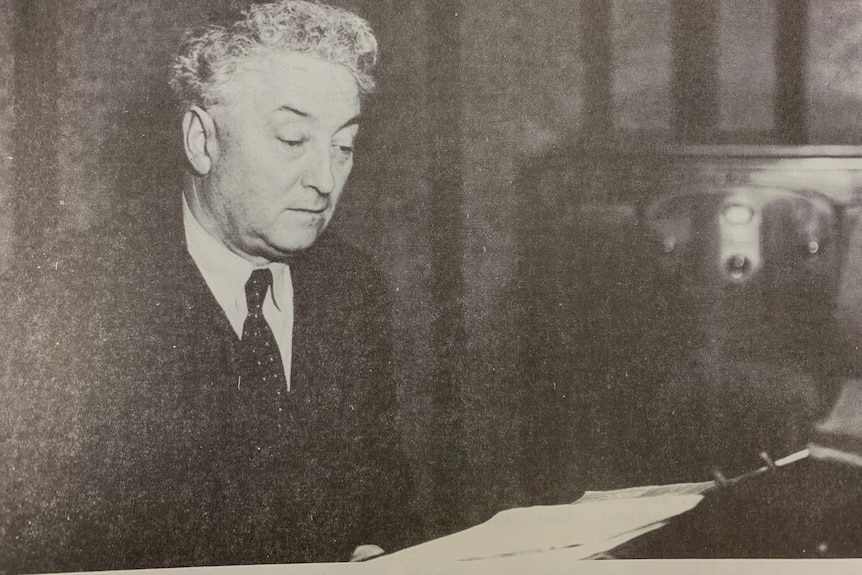 Building the border community
With the transmitter in Corowa, there was a small broadcast studio in the Albury post office.
The first part-time employee was Arthur Newnham, who would compile and disseminate important local news, mostly taken from local newspapers.
Early records indicate that he was paid two guineas a week.
Charles Sturt University Assistant Associate Professor Bruce Pennay said that while the launch of the transmitter was momentous, 2CO would have to wait until 1947 for its next big birthday.
It was Basil Patman who was employed as a full-time regional reporter.
"Local news started to interest the ABC in 1947," he said.
2CO played an important role in the post-war effort to reinvigorate rural areas, according to Dr. Pennay.
"It created border awareness, feeding both sides of the river, getting people to know each other outside of their state allegiances," he said.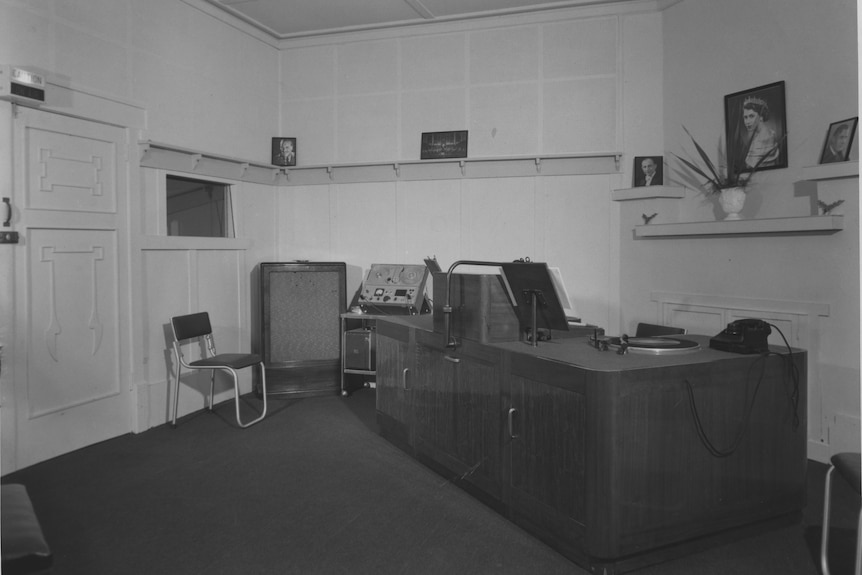 So and now
ABC President Ita Buttrose said she and her brothers were arguing over what they would listen to on the wireless network on a Sunday night.
One of his favorites was the radio series Blue Hills, which aired from 1949 to 1976.
Ms Buttrose explained that the first president of the ABC, Charles Lloyd Jones, feared that the broadcaster might not live up to the standards set by the BBC, since we were "colonials".
"I think Mr. Lloyd Jones didn't need to worry because we have evolved on our own," she said.
"ABC is its own separate brand and it serves Australians very well.
"The first show we did… it was estimated that we had reached 6% of the population.